Classic Norway Hotels is a hotel chain that owns and operates some of Norway's most charming hotels and Rorbu cabins. The chain represents historical hotels, manor houses, functionalist-style hotels, boutique hotels, Rorbu cabins, and exotic small lighthouses with unique characteristics. Each hotel is located in picturesque surroundings that highlight their individual history and unique culture.
Common to all is tailored guest experiences, quality consciousness, and a personal host. Today, the chain includes 22 hotels from Fevik in the south to Lofoten in the north.
When Classic Norway Hotels wanted to improve guest loyalty and increase direct booking, they collaborated with Loyall and VisBook PMS to integrate Loyall's loyalty solution with PMS. With Loyall's loyalty solution as a standalone system, hotels have flexibility in managing the hotel's most important resource, their guests, and have the opportunity to track guest engagement, provide rewards and increase direct booking.
"Loyalty program from Loyall provides easy guest loyalty management and increased direct booking." – Kristine Berg, Commercial Director for Classic Norway Hotels.
The integration between Loyall and VisBook PMS, in addition to the existing integration between Loyall and BookVisit, allowed guests to register and use their benefits across all channels, creating a seamless and flexible guest journey and good overview of loyalty activities for Classic Norway Hotels.
Through the integration project, Classic Norway Hotels provided very valuable feedback that contributed to improving and refining the integration. After a successful implementation, Classic Norway Hotels was able to build a database of loyal guests, increase direct bookings, track guest engagement, rewards, and improve guest experiences overall.
"We are very pleased with the results of the loyalty program integration," said Kristine Berg, commercial director of Classic Norway Hotels. "It has made our work with loyalty much easier, and we have seen a significant increase in guest engagement, repeat visits and direct bookings. We highly value the cooperation with the Loyall and VisBook team, their attention to our needs and their adjustments according to our wishes. The integration between Loyall and VisBook PMS, as well as the existing integration between Loyall and BookVisit, has strengthened our ability to track guest engagement, rewards and improve guest experience overall."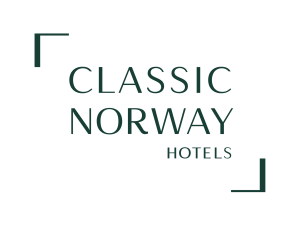 Our experiences summarized:
Easy membership registration online and at the reception.
Relevant benefits for our guests that create additional sales and repeat visits.
Flexible and user-friendly loyalty program that improves our guests' experience.
‍
The next time you book a room at Classic Norway Hotels' website, you will have the opportunity to become a member, experience Classic Norway's best benefits, and their tailored guest journey.
Get started with integrated loyalty program 
Do you want a loyalty program that is integrated on your website and connected to your PMS? Book a demo with VisBook's sales team, and they will explain how you get started. If you are already a VisBook customer, contact our customer support and they will put you in contact with our partners.