Trosa Stadshotell & Spa is located in Sörmland's charming archipelago, less than an hour from Stockholm. With a combined focus on conference guests, business travelers and tourists, they offer several different activity packages integrating hotel accommodation, restaurant and spa. This requires a flexible cohesive system with a good overview.
Trosa Stadshotell & Spa, which is just over 150 years old, offers individually and charmingly decorated rooms and suites, where guests can enjoy delicious food and drinks in beautiful vintage dining rooms or in the modern bistro. The facility offers a profoundly harmonious environment and also offers a wonderful relaxation and spa area with several types of treatments.
Andreas Turesson is the CEO of Trosa Stadshotell & Spa. He highlights the hotel's strong Stockholm connection, but emphasizes that they also focus on international guests, such as Germans, Dutch, and other European visitors.
"We want to make the Stockholmers understand that you do not have to go north for a conference or a holiday. Occupancy varies greatly during the year, from about 85% in July to 35% in January – and we try in various ways to attract people throughout the year to balance these numbers."
One way to attract visitors is through the hotel's various package offers. Depending on whether you as a guest are looking for a conference facility, want to book a business dinner, or just want to experience the town of Trosa and its surroundings, the hotel has customized packages with accommodation, food, drinks, spa and other activities – such as hiking on Sörmlandsleden, kayaking, golf and cycling.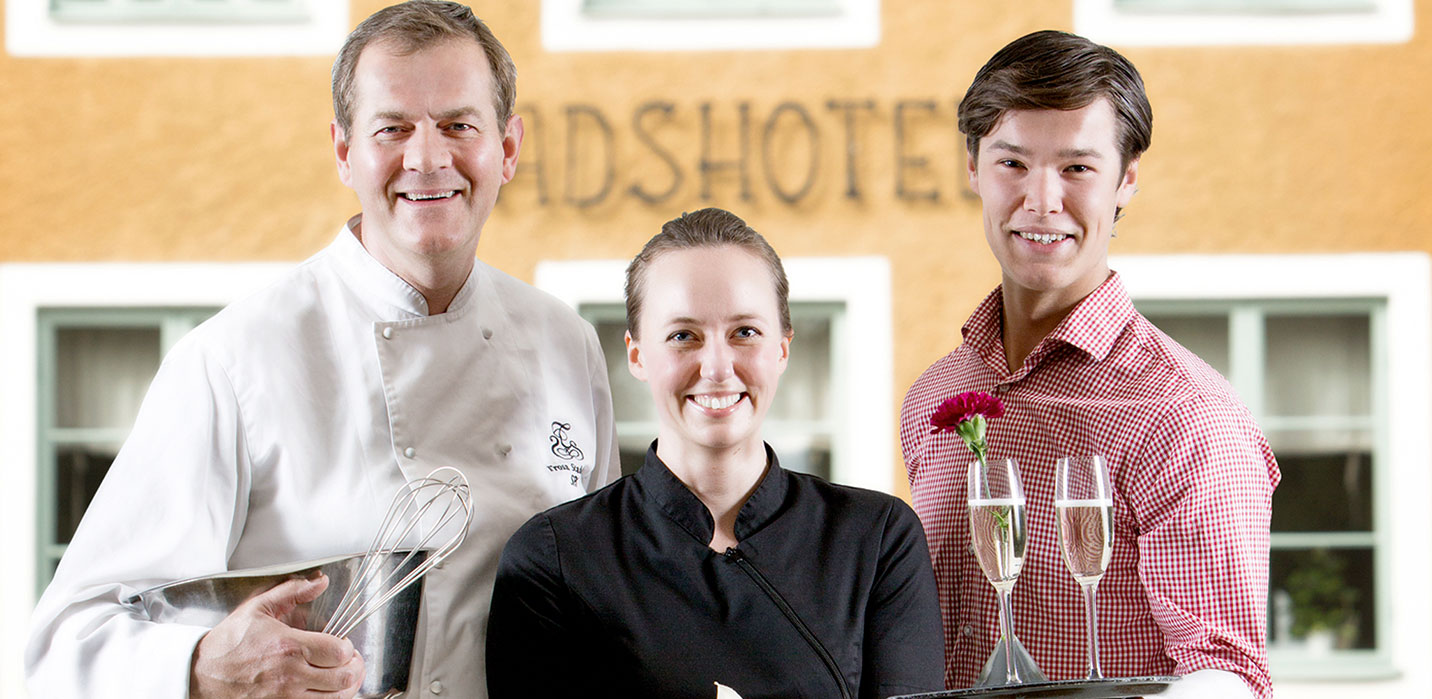 We needed to get a better business overview and become more efficient
As the hotel's operations grew, their previous systems became inefficient and lacked a good overview of the whole business. When Andreas took up his first role at the hotel, he had clear directives from the management.
"When I started as a hotel manager, the owners needed help to streamline the hotel business. They wanted to find and fix "glitches" and change the booking system.
I wanted a single system for the whole business instead of several different ones. When I got a preview of VisBook I thought that the layout was very good. The system was easy to learn, so we started right away – after just an hour of training, we went live that very evening."
In 2019, when Trosa Stadshotell had a turnover of 38 million kroner, half of the turnover was from the hotel's 44 rooms and the other half was from the restaurant. These kinds of numbers definitely required a system with a good overview.
"Now I can get reports with the data we want. What were our total sales last week? And what did we sell during this specific hour last week? VisBook has many flexible functions that make my everyday work life much easier. Everything is done automatically, which also makes it easy for the staff as they do not have to enter info manually. With VisBook, it has always been easy to scale up the system when we expanded the business. I'm very happy – this is exactly how you want a PMS to work", says Andreas.