With VisBook's user-friendly all-in-one system, employees at Smarthotel have better control of the business, giving them more time to focus on guests and good service.
"VisBook makes everyday life easier for all of our employees", says Malin Tønnessen, hotel manager at Smarthotel in Hammerfest, Norway.
Smarthotel is a hotel chain that offers central and affordable accommodation in several Norwegian cities, including the capital city of Oslo and the Arctic city of Hammerfest – the world's northernmost city.
Smarthotel uses VisBook as a PMS provider in each of its hotels. VisBook's all-in-one solution connects all components of the hotel, integrating everything from bookings, bar and restaurant sales, cleaning and accounting.
Malin Tønnessen explains that VisBook has linked all parts of the hotel in a complete PMS, making it easy for both her and the staff to have full control of the business.
"It feels very good to have one system that allows us to manage the entire business, and even better that our employees can easily get up-to-speed with it", says Malin.
User-friendliness was a main reason that Smarthotel chose VisBook when they used the system for the first time in 2013.
"The system is easy for everyone to understand, and you can log in from any location, so you always have full control of the business, wherever you are".
Better customer experience
Using the VisBook app, employees always know how many people are at the hotel, and Malin says that you can also check the app before your work shift to prepare for the day. The fact that the system is so easy to use has also made it easier for Smarthotel's employees – whom they call "smart hosts" – to focus even more on the guests.
"Among other features, we really use the Smartshop, where guests can buy bar and kiosk goods on their own via a touchscreen in the lobby. It has saved us a lot of time that we can instead use to give guests an even better customer experience", says Ingvild Bjørneboe-Iversen, revenue manager at Smarthotel.
Although the technology has simplified everyday life for both employees and guests, Ingvild points out that it has in no way made the hotels less personal.
"For us, it is important that guests feel "at home" and we really work hard to continue to be a very personal hotel chain. Our smart hosts create a pleasant atmosphere that our guests enjoy, and they are happy to have a cup of coffee with a guest or organize quiz nights in the lobby".
"And we also have our famously good breakfast with bacon guaranteed", Malin adds with a laugh. "The guests are very fond of our breakfasts".'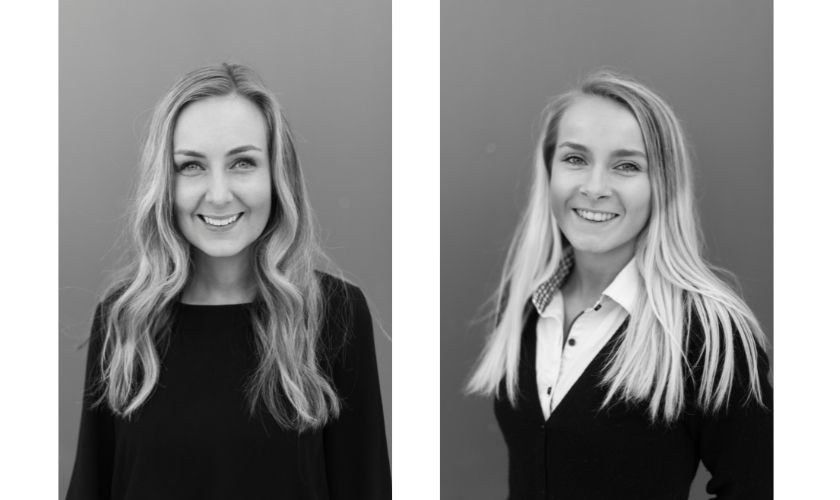 Ingvild Bjørneboe-Iversen (to the left) and Malin Tønnessen (to the right).
No misunderstandings
Ingvild adds that VisBook's solution is also used in the administration and management levels, and that they have worked together with VisBook to develop the Multi-property functionality that works for their business.
"With the Multi-property features, we have been able to connect each of the hotels in the entire hotel group and coordinate absolutely everything. It gives us full control and access to customer information and key figures from the entire organization", she says.
In addition to VisBook having its own PMS, they also have an open API solution. This makes it easy to implement third-party solutions, which has been particularly good for the revenue department and has streamlined revenue work considerably.
"This has really made it easier for the guest and our smart hosts, as it comes up with the correct price right away – regardless of which channel you book through", says Ingvild.